Sci-Tek has successfully managed more than $1.5M worth of engineering and consulting services in the transit and TRANSPORTATION market. Our experience includes services for projects in the state and surrounding areas for numerous public agencies such as the City of Pittsburgh, Port Authority of Allegheny County, Pennsylvania Department of General Services, City of Philadelphia Department of Public Property, Pennsylvania Department of Transportation, and Pennsylvania Turnpike Commission. Our services include:
Surveying and right-of-way work
H & H Modeling & Analysis
Site Civil Design
Stormwater Management inclusive of Green Stormwater Infrastructure
Facility Permitting
Lighting Design
E&S Pollution Control Plans
Environmental Clearances and Documentation
Geotechnical Engineering
Welcome Center Site F
Pennsylvania Department of General Services
Sci-Tek provided site civil design to assist with design of renovations and expansion of various building and site components at the existing PennDOT owned, Monroe County Welcome Center, Site F for the Department of General Services in Philadelphia, PA.  Sci-Tek assisted with site civil design in the schematic, design and construction phases which included the replacement of honeycomb paver and drainage system and parking lot modifications.
Bus Rapid Transit Preliminary Design
Port Authority of Allegheny County
Sci-Tek Consultants, Inc. (Sci-Tek) is providing engineering and project planning services for the Bus Rapid Transit (BRT) project in the Downtown, Uptown, Oakland and East End areas of Pittsburgh for the Port Authority of Allegheny County (PAAC). Working as a subconsultant to CDM Smith, Inc., the prime consultant, our services include review of existing conditions; line, grade and typical section plans; pavement marking plans; erosion and sediment control plans; utility coordination and relocation plans; and project management/quality control.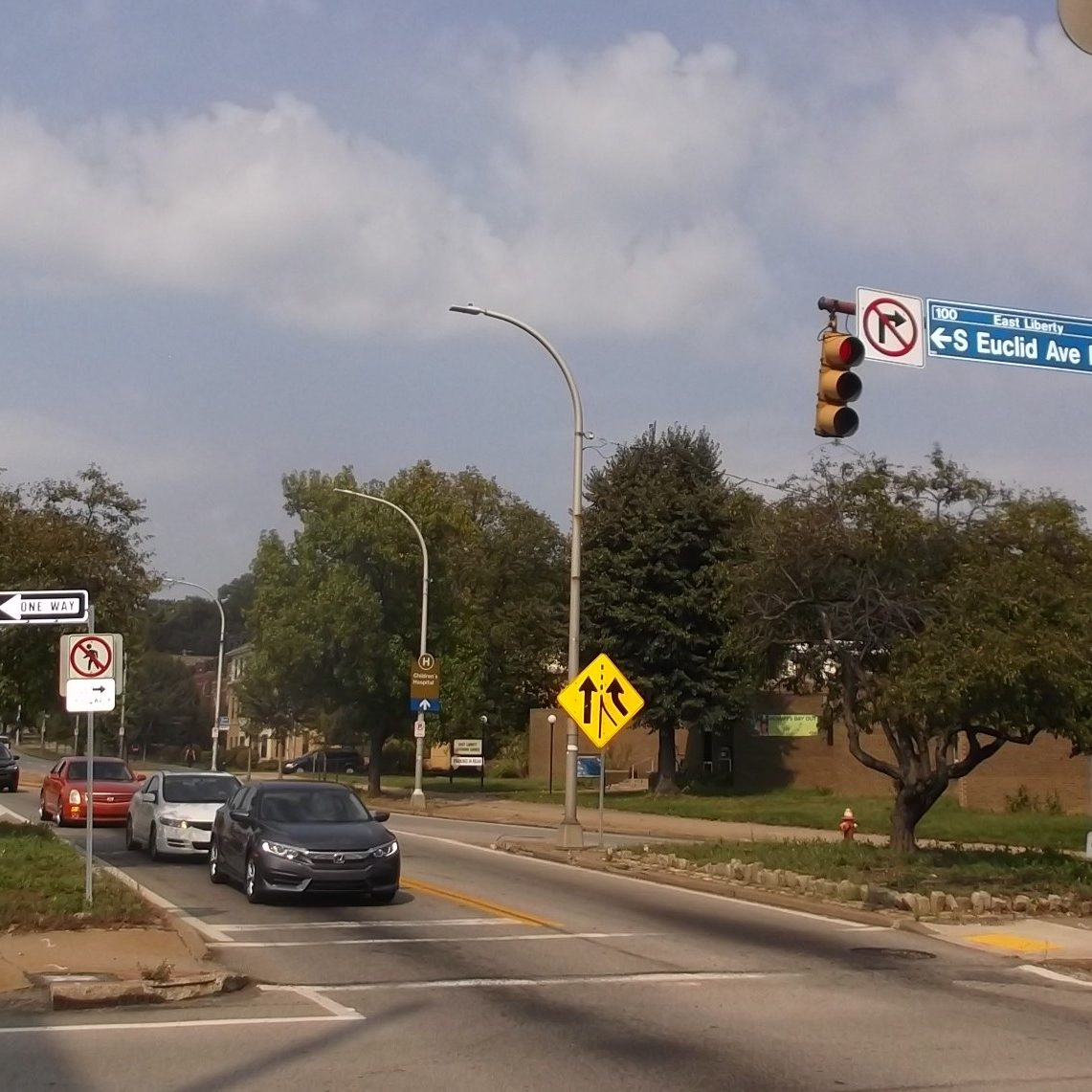 Station Street/ Euclid Avenue
Urban Redevelopment Authority of Pittsburgh
Sci-Tek provided preliminary environmental engineering services for converting Station Street and Euclid Avenue from one-way to two-way traffic streets in the East Liberty section of Pittsburgh. This project encompasses 15 blocks of urban streetscape.  The result of the traffic conversion will ease traffic patterns in the East Liberty area. Sci-Tek performed the following: Task 50 Hazardous and Residual Wastes Assessment, Task 60 Section Section 4(f) Evaluations regarding sensitive natural habitats and environments and potential threatened/endangered species, and Task 80 Level 1B Categorical Exclusion.