VISION STATEMENT:  Sci-Tek Consultants, Inc. conducts business in a socially responsible and ethical manner, cultivates an environmentally responsible workplace, and applies our core values in a manner which creates healthy and sustainable solutions for our stakeholders, local communities, and the environment.
We recognize the importance of sustainability in our community and consider the social, economic, and environmental impacts of the daily decisions we make as both a business and as individuals. The Sci-Tek Sustainability Committee is comprised of a diverse group of staff including engineers, scientists, and human resource and marketing professionals in both our Pittsburgh and Philadelphia offices.
Sci-Tek has provided sustainable solutions for our clients in the education, housing, water and sewer, and transportation industries. Specifically, in the water and sewer industry, Sci-Tek has been contributing to solutions related to regional wet weather issues though preliminary planning, design, and construction projects.   We have been involved with projects in several neighborhoods within the City of Pittsburgh limits including Uptown, Oakland, Shadyside, Squirrel Hill, Garfield, Polish Hill, Beechview, Greenfield, the North Side, and the South Side. We are proud members of the following organizations: 
Sustainability Related Projects
UPTOWN ECOINNOVATION DISTRICT PLAN
HILLCREST GREEN INFRASTRUCTURE PROJECT
Pittsburgh Water and Sewer Authority
GREEN STORMWATER INFRASTRUCTURE (GSI)
Philadelphia Water Department
SUSTAINABILITY UPDATES
---
Sci-Tek staff members are participating in the I AM SUSTAINABLE PGH challenge. It is a competition that champions hometown pride and our personal commitments to being more sustainable. Staff members are tracking items such as turning off lights, eating meals without distractions, turning off lights, de-cluttering homes, and many more.
---
Sci-Tek is proud to announce that we earned a
WHITE RIBBON
in Engagement and Air Quality!
Sci-Tek is participating for the first time in the Sustainable Pittsburgh Challenge. The Sustainable Pittsburgh Challenge is a friendly, yearlong competition for businesses, nonprofits, universities, K-12 schools, and municipalities in southwestern Pennsylvania to track and measure improvements in energy, water, waste, transportation and other sustainability activities. 
---
KIMBERLY S. ARTITA, Ph.D., E.I.T
Senior Civil Engineer
Philadelphia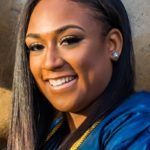 WESLEE BIVINS
Environmental Engineer
Pittsburgh
SARAH MILLER
Marketing Coordinator
Pittsburgh
JESICA SACK
Environmental Scientist
Philadelphia
CHRISTOPHER SEIGEL
Civil Engineer
Philadelphia
VERONICA TORAN
Vice President of Finance and Administration
Pittsburgh
DAVID WILCOTS, P.G.
Senior Geologist
Philadelphia