Sci-Tek engineers are very familiar with higher education facility design requirements. In the last five years, Sci-Tek has completed several projects at higher educational facilities. The services we can provide include:
SITE CIVIL DESIGN
Topographic and Boundary Surveys
Utility Coordination and Design
Grading, Drainage, Parking, Driveway, and Pavement Design
Sustainable Design including Green Stormwater Infrastructure
Erosion & Sediment Control Plans
Stormwater Management Plans
Permitting
Construction Plans and Specifications
Construction Administration Services
ENVIRONMENTAL SITE ASSESSMENTS AND REMEDIATION
Phase I and II Environmental Site Assessments
Asbestos, Lead Paint, Hazardous Building Materials, and Mold Surveys
Asbestos Abatement Technical Specifications and Cost Estimates
Asbestos Abatement Air Monitoring
ADA Accessibility Assessments
GEOTECHNICAL ENGINEERING
Subsurface Investigations
Geotechnical Analysis and Design
Construction Materials Engineering and Testing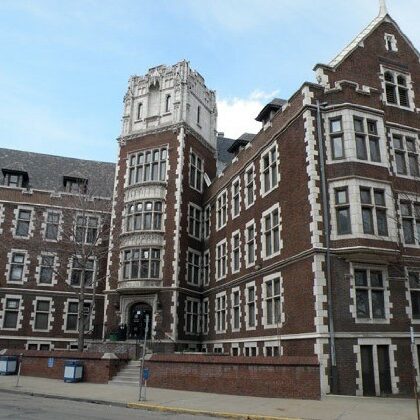 Ridge Avenue Revitalization Project
Community College of Allegheny County
Sci-Tek provided civil and environmental engineering services for the CCAC Ridge Avenue Revitalization (Backfill) Project at the Allegheny Campus. The project involved relocation of the arts and humanities programs from the Visual Arts Building to West Hall; enhanced student development and success programs to Foerster Student Service Center; new student life, retail and activity programs to the pool level of the Physical Education Building; and updates to the student support center and bookstore spaces in the Library Building.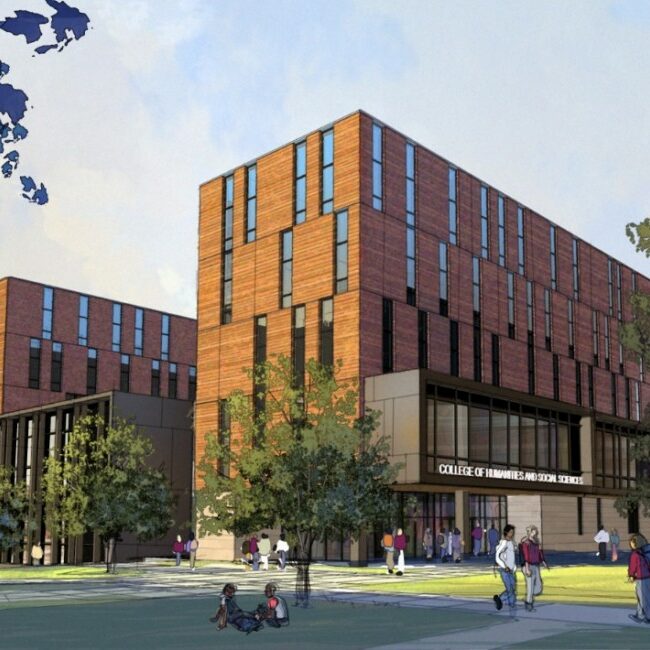 New Humanities Building
Indiana University of Pennsylvania
Sci-Tek was retained as a sub-consultant to provide site civil design for a new classroom building for the College of Humanities and Social Sciences at IUP. The new building replaced two existing antiquated classroom buildings, Keith and Leonard Halls. Our scope of work included schematic design, Phase I ESA, site civil design including stormwater management features, and construction management and inspection.
Alumni House for Executive Administration
Carnegie Mellon University
Sci-Tek performed a geotechnical engineering subsurface exploration for a proposed 19ft wide by 22ft long 3-story addition to the Carnegie Mellon University Alumni House for Executive Administration located at 5017 Forbes Avenue.  The addition includes an 8ft wide by 10ft long elevator shaft.